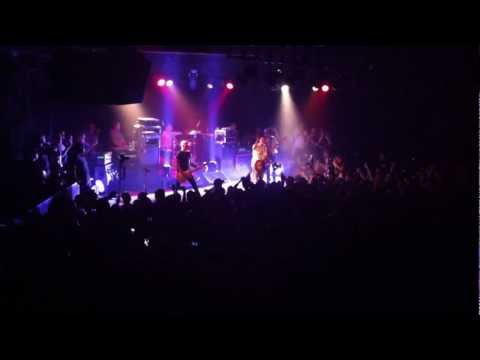 GREEN DAY TRILOGY ALBUM DETAILS
pupfresh: Head below to view the release dates for Green Day's upcoming album trilogy, ¡Uno! ¡Dos! ¡Tré!. You can pre-order the albums here. Read More Trying to figure out how I feel about this
Head Over Heels is doing a giveaway! →
yackattack: fall-head-over-heels: As some of you may know, I've started my own business selling natural, vegan, and organic bath and body products with a serious commitment to being as sustainable as possible. I'd like to use tumblr as a way of getting the word out about what I'm doing as a way of getting new customers, seeing as it's strictly online right now. So, I'm going to do 2 giveaways-...
Just got home from Occupy Times Square - Occupy...
Exhausted, but so elated and filled with adrenaline. Will try to write more tomorrow. As far as I know 12 people were arrested in Washington Square Park after staying past midnight. Consensus was to plan more before attempting occupation of WSP. Good decision I think. This week was filled with momentous victories for the Occupy movement.
So, I Occupied Wall St last night.
comingupfrombehind: jaimage: It was absolutely amazing. (incoming, long-winded post) Read More I'm so creeping on you Jamie lol! I forgot tomorrow we're occupying times square… that's going to be a shit show. Last night was fucking surreal though… never seen anything like it. Same as the 5th… only with a different atmosphere… the 5th had a festive atmosphere whereas last night was more of...
6 tags
So, I Occupied Wall St last night.
It was absolutely amazing. (incoming, long-winded post)  Before this particular trip, I had made a few short trips to visit the encampment over the past few weeks. When I had visited before, Liberty Plaza was in state of 'organized chaos' - hundreds of people clustered throughout, various dicussions and meetings taking place over the backdrop of drums and nearby marching, with some...
Punknews.org | Youtube, DMCA, and SST Records - Oh... →
Man, this is such an awesome article. Definitely feel a little bit smarter after reading it. Only a little, though.
3 tags
15 tags
5 tags
17 tags
"October 1, 2011 - TAMPA, FL - The Occupy Wall Street movement may have just..."
– #OccupyWallStreet - 'The Marines are Coming to PROTECT the Protestors' | in5d Alternative News | in5d.com | (via progressivefriends)  I didn't fight for Wall St. I fought for America. (via itstimefortruth)
5 tags
First Impressions of blink-182's "Neighborhoods"
Someone needs to take away Tom Delonge's pedalboard.
1 tag
17 tags
rosinhabela: My name is Kelly Schomburg, I'm the girl with the red hair in these pictures. I was protesting at the Occupy Wall Street march yesterday when I and several other women were sprayed with mace and subsequently arrested. Many have already seen the video, which has been spreading like wildfire over twitter, Facebook, tumblr, and other video feeds, along with hundreds of other photos...
6 tags
12 tags
10 tags
15 tags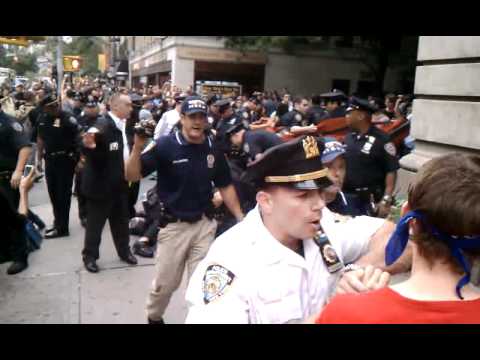 2 tags
5 tags
Organizing in Troy Davis's Name
thenationmagazine: It's hard not to mourn, but when you're ready to start organizing, here are four groups redoubling their efforts to abolish capital punishment in the US in Troy Davis's name. Each organization was deeply involved in the fight to save Davis, and each group requires volunteers and financial support to survive. Click here to find out about organizations working, now in Troy...
Amy Goodman: what an actual journalist looks like
confessionsofanautisticboy: She mentored Sharif Abdel Kouddous and Jeremy Scahill. Need I say more? (I will anyway) Watch carefully children, because you don't see this often: a journalist getting more news than 24 hour tickers by talking to the people affected.